Preparing for a Cookie-less Future
Ensure accurate, persistent performance tracking with Partnerize.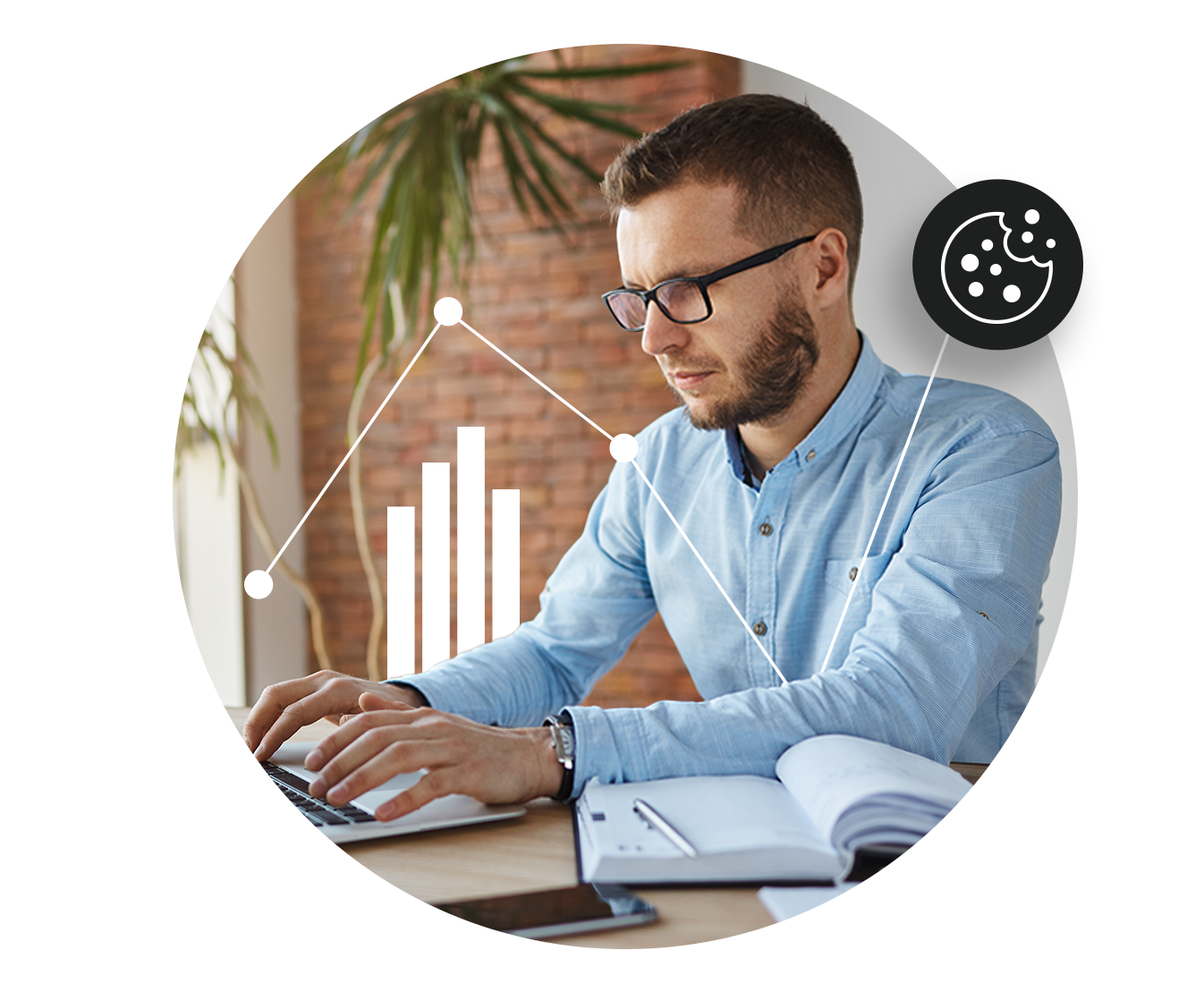 Now is the time to upgrade your tracking. Here's why:
Marketers need persistent affiliate tracking to make sound data-driven decisions–consistency that is threatened by ever-evolving browser updates from Google Chrome, Firefox and Safari's ITP.
Browser changes that put cookie-based performance tracking at risk.

Intelligent Tracking Prevention (ITP), is a feature that Apple added to Safari browsers in 2017 to curtail companies' ability to monitor user behavior via cookies. Since Safari implemented ITP and its subsequent variations, Google Chrome and Firefox have evolved (or announced timelines to evolve) their cookie-blocking technology to target both third-party cookies and now more recently, first-party cookies–iterations that cause tracking loss for performance marketers that are not taking appropriate steps to mitigate tracking loss as a result of the changes.

Most marketers aren't aware of how browser changes will impact their partner channel tracking. In fact, more than half of surveyed marketers indicated third-party cookies as the number one most relied on mechanism for tracking. Another 21% of affiliate marketers didn't know their tracking method.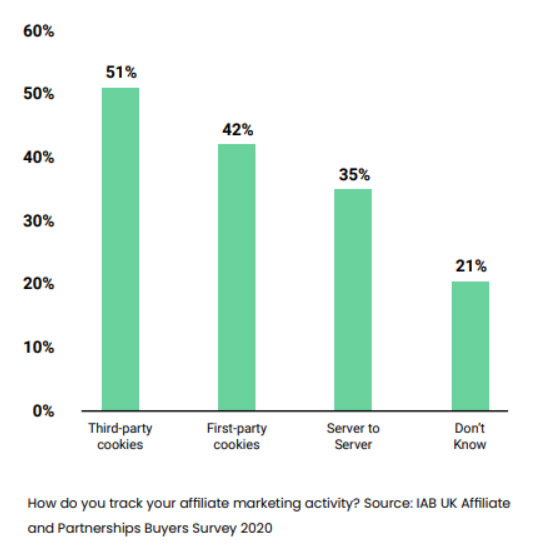 Take action: Accurate data is paramount to partner channel optimization.
Without accurate data as a result of cookie-related tracking inconsistencies, it's impossible to optimize effectively for three major reasons:
Marketers need accurate attribution of sales to the affiliate channel, or any channel for that matter. You need a clear, truthful picture of channel performance to build strategy, allocate spend and create operating leverage to scale unit economics.
Without accurate tracking, you're not able to credit your partners for the value they provide to your program. Evolving browser changes negatively impact persistent tracking, creating risk for accurate transaction triggers. You want to make sure that your partners are given appropriate credit (read: get paid) so that they continue to drive activity on behalf of your brand.
Lastly, precise data tells a story. Inaccurate data won't paint a picture of what is really going on in your program. Instead, it might portray a decline in revenue, which devalues that channel as a part of your digital mix and hinders it from gaining the respect it deserves as a true profit center.
Partnerize's innovative tracking solutions protect your partner program from ongoing browser updates while enabling rapid deployment of integrated technology solutions in an easy-to-use dashboard, depending on which option you choose.

Direct integration of the Partnerize Tag.
Easily implement the Partnerize Tag directly on your website to ensure persistent partner channel tracking and take advantage of rapid-deploy integrated tech partnerships available following an upcoming product release.

eCommerce platform extensions.
Brands on Salesforce Commerce Cloud, Magento or Shopify can utilize the most up-to-date versions of our platform extensions.

Tag management tools.
Brands utilizing Google Tag Manager can immediately implement Partnerize's persistent and accurate tracking solution.

Server-to-Server
While server-to-server integration ensures persistent affiliate channel tracking, it does not support future one-click implementation of integrated tech solutions or provide access to subsequent releases associated with the Partnerize Tag.

More about the cookieless future.
Next steps.

Continue the discussion about which Partnerize tracking solution is right for you at contact@partnerize.com.