In these unusual times, partners need every advantage they can garner in order to drive the best possible results.
Technology in the partnerships industry is undergoing rapid change. Today's brands and partners need to be on the forefront of new solutions in order to stay ahead of their competition. Partnerize is constantly pushing the envelope to develop new platform features that makes it easier for both brands and partners to connect and do business.
In this ebook we'll show you six of the biggest benefits including:
A dedicated Partnerships Team
The Partnerize Brand Discovery Tool
How to make the most of the insights tool
Why you need prioritized support
Much more!
Download this ebook today to discover why working with Partnerize is so valuable for partners in these uncertain times.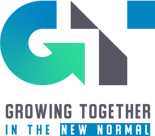 This ebook is part of the Growing Together in the New Normal content series, designed to help you solve problems now, and form a foundation for a bright future.