Infographic
Singles Day 2022: What To Expect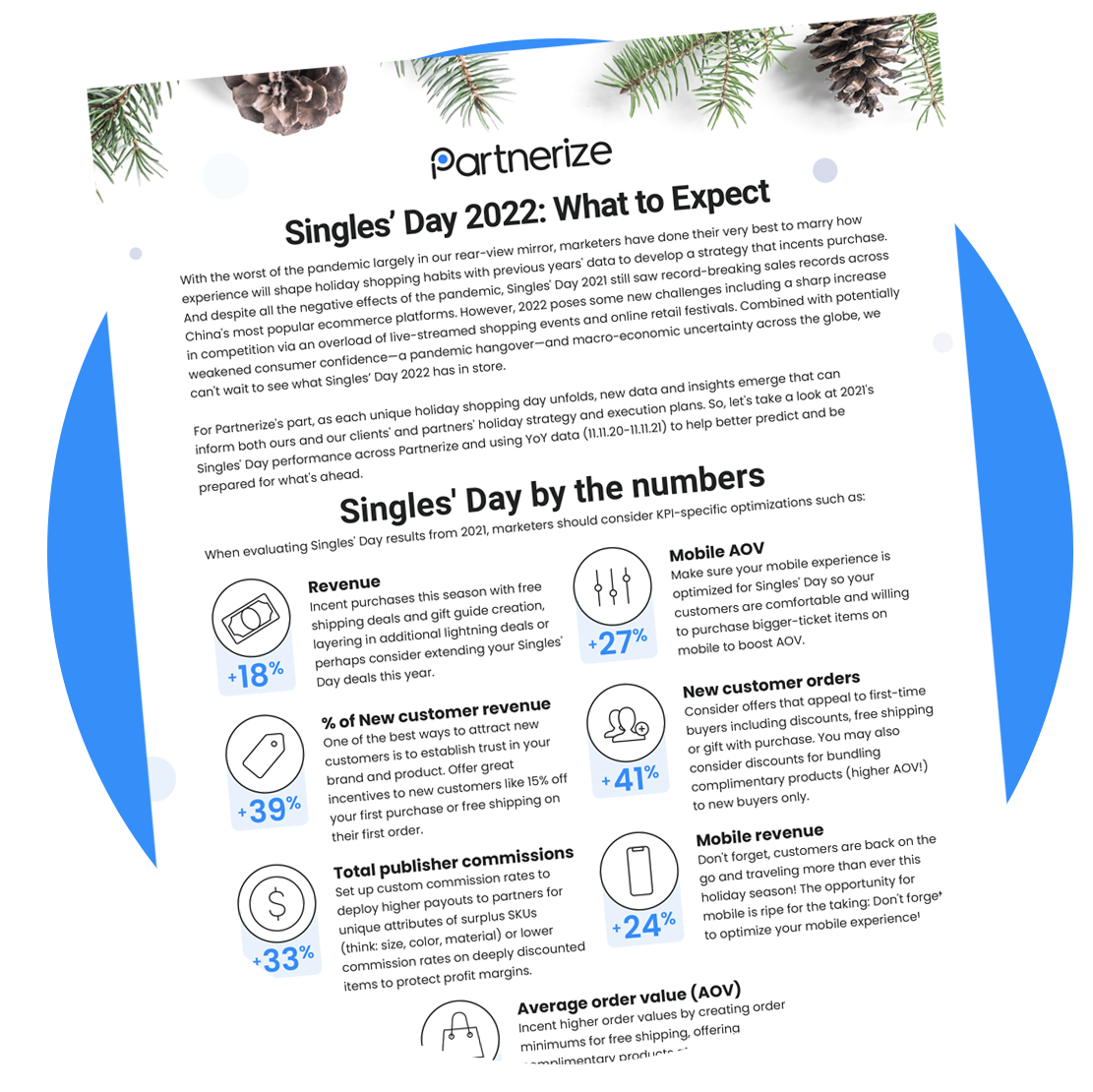 Download the infographic today and get the data and insights to help you better predict and prepare for what's ahead this holiday!
With the worst of the pandemic largely in our rear-view mirror, marketers have done their very best to marry how experience will shape holiday shopping habits with previous years' data to develop a strategy that incents purchase. This year, with a combination of weakened consumer confidence and macro-economic uncertainty across the globe, we can't wait to see what Singles' Day 2022 has in store!
Take a closer look at 2021's Singles' Day performance across Partnerize and use this data to plan for 2022!
You'll receive insight on:
Optimizing for mobile AOV

How to attract and incentivize new customers

Optimizing for mobile experience

Plus more