Client Success Story:
Affiliate channel proves the perfect outlet for Otrium & AMPC on the Partnerize platform.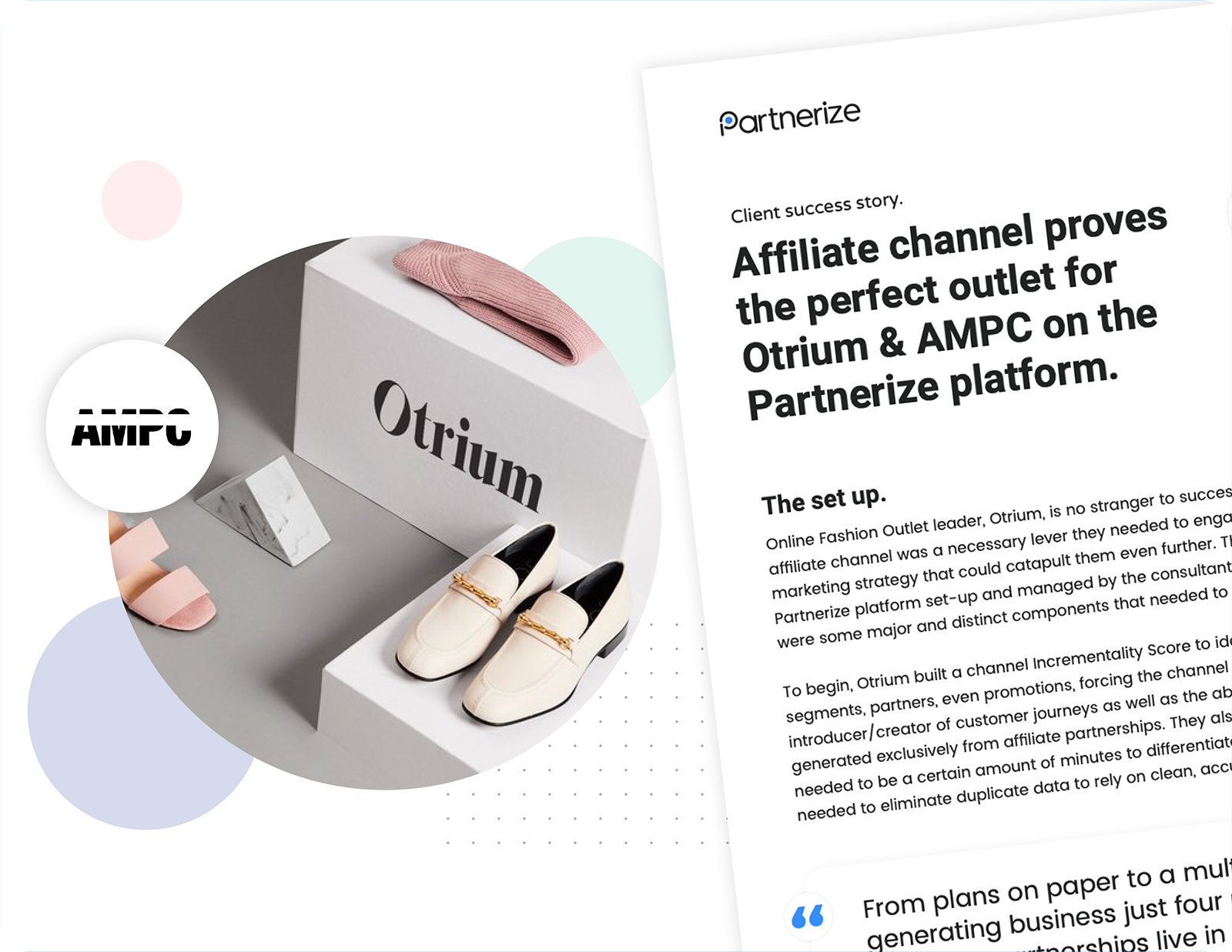 The Set up.
Online Fashion Outlet leader, Otrium, is no stranger to success, however, they understood well that the affiliate channel was a necessary lever they needed to engage yet was the missing vehicle in their marketing strategy that could catapult them even further. They began their affiliate program on the Partnerize platform set-up and managed by the consultants from AMPC.
Access our case study and find out how plans on paper turned into a multi-million dollar revenue generating business just four months later with the help of the Partnerize platform.