In uncertain times, many Chief Financial Officers are asking digital marketing and ecommerce teams to find ways to drive sales more efficiently, and with less risk.
In the partner marketing world, lots of articles are published on the channel's value to marketing and business development leaders. But for chief financial officers (CFOs), not so much. This is unfortunate because CFOs are often much less familiar with the dynamics of this fast-growing sales driver. Here we'll provide you with three key takeaways specifically for CFOs who want low-risk ways of rekindling demand for their retail businesses.
In this ebook we'll show you:
Why partnership is the more predictable and controllable channel
How you can use partner marketing to drive strong net new sales
Ways you can measure and demonstrate incrementality with partnerships
Actionable next steps to achieve your revenue goals
Much more!
Download this ebook today to learn more about the partnership channel and how to get the most from it financially.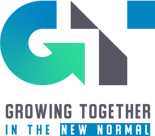 This ebook is part of the Growing Together in the New Normal content series, designed to help you solve problems now, and form a foundation for a bright future.