As CMOs find themselves trying to do more with less during the COVID-19 pandemic, how can partner marketing help you make it through?
As the consumer media environment evolves, every marketer needs to find new ways of reaching and connecting with people. One area that has become increasingly popular is performance-based partner marketing.
In this ebook we'll show you:
The basic 101 guide to partner marketing
Why the affiliate channel works so well during uncertain times
What costs are involved with running a partner program
How to form a successful partnership strategy
Much more!
Download this ebook today to learn more about utilizing partner marketing during COVID-19.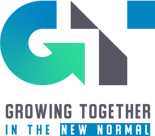 This ebook is part of the Growing Together in the New Normal content series, designed to help you solve problems now, and form a foundation for a bright future.