While there are certainly many new challenges facing brands in light of COVID-19, certain core business objectives like the need to drive incremental growth are unlikely ever to change.
By understanding what incrementality means to you, and what success looks like, you can devise a partnership strategy that aligns with your goals and helps you achieve them.
In this ebook we'll show you:
How to define what incrementality means to your business
Strategies to commission for new customers
How brand partnerships can encourage incrementality
Ways tiered commissioning can help achieve KPIs
Much more!
Download this ebook today to discover a menu of strategies available to help you achieve and exceed your incrementality goals.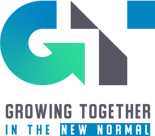 This ebook is part of the Growing Together in the New Normal content series, designed to help you solve problems now, and form a foundation for a bright future.