With influencer spend expected to top $8B by 2022, how can you make your influencer revenue more accountable and scalable?
COVID has also put increased pressure on marketers to prove the ROI of every dollar they invest. As many brands are trying to meet goals with more limited resources, demonstrating marketing effectiveness is more important than ever. As companies look to brand leaders for more tangible proof of ROI, and demand that they scale successful programs faster, it's critical to take a systematic approach to measuring and growing sales from influencers.
In this ebook we'll show you:
How to understand the revenue and profit impact of your influencer program
Strategies to compare influencer ROI to other channels
The best approach to audit your influencer program
How to engage top influencers
Much more!
Download this ebook today to take your first steps to a more thoughtful and strategic approach to influencer marketing.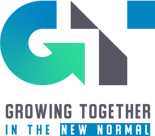 This ebook is part of the Growing Together in the New Normal content series, designed to help you solve problems now, and form a foundation for a bright future.