If you have paused your program, or are considering it, there are alternative choices you can make to reduce costs and improve your performance.
With recent events bringing about unprecedented changes across industries, it is no surprise that several brands are considering taking the steps to pause, or have already paused, their performance marketing campaigns. However, the affiliate channel continues to have outstanding consumer appeal.
In this ebook we'll show you:
Why you should keep your program active
Alternative approaches to pausing your program
How you can use partners to support other marketing channels
Much more!
Download this ebook today to avoid program pauses and instead look to adopt and innovate as you move forward.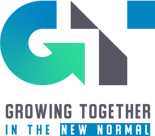 This ebook is part of the Growing Together in the New Normal content series, designed to help you solve problems now, and form a foundation for a bright future.