In challenging times like these, there has never been a better time to work together with partners to solve common challenges.
During uncertain times, it's important to be cognizant of what your target audience is experiencing, and what are appropriate messages for the times. Having empathy with customers is important to both the immediate success of your efforts and your long-term brand equity. Regardless of the business environment, there are lots of companies continuing to focus on customer acquisition.
In this ebook we'll show you:
How to calibrate your partner channel for acquisition
Strategies to take lead-gen events online
Ways to experiment with mission-based marketing
Why you should launch strategic partnerships
Much more!
Download this ebook today to discover creative commissioning strategies to get you through uncertain times.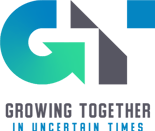 This ebook is part of the Growing Together in Uncertain Times content series, designed to help you solve problems now, and form a foundation for a bright future.