How can you implement tangible and actionable strategies to help with your immediate margin challenges?
Historically, commissioning for margins has been beyond the capabilities of many brands because the technology used to manage their programs did not permit the sort of granular approaches needed. Instead, many partner programs focused on one or a small number of flat-rate commissions applied to all purchases originated by partners. But that is no longer the case if you leverage a sophisticated tech platform to manage your programs. By leveraging data on profitability for individual items, categories, and brands, these tools empower you to set commissions that reflect and enhance profitability.
In this ebook we'll show you:
How to vary commissions by category
Why it's all about the upsell
Ways to avoid commissioning on business costs
How to focus more on lifetime value
Much more!
Download this ebook today to achieve your margin goals with creative commissioning strategies.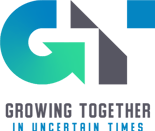 This ebook is part of the Growing Together in Uncertain Times content series, designed to help you solve problems now, and form a foundation for a bright future.