Now is the time to put resources into solidifying your mobile strategy within the affiliate and partnerships channel.
2020 brought about abrupt and far-reaching changes to the way we shop. Around the world, people have been asked to stay at home, avoid crowds, and socially distance from one another. Staying at home has also driven shoppers to boost their mobile shopping usage. One survey of browsing, shopping, and paying habits amid the COVID-19 outbreak in the U.S. found that 53% of all consumers used their mobile devices to help them complete their most recent purchases.
In this ebook we'll show you three critical considerations for best results including:
Mobile tracking
User experience and deep-linking
Staying ahead of the mobile curve
Recommended actions you can take
Much more!
Download this ebook today to up your mobile affiliate game today.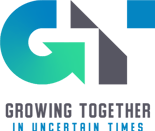 This ebook is part of the Growing Together in Uncertain Times content series, designed to help you solve problems now, and form a foundation for a bright future.