In times of uncertainty, when you need to adapt quickly, brand partnerships can be remarkably valuable and accreditive.
When times are uncertain, like they are right now, consumers turn to sources they trust to help them make better decisions. This is often a core reason why marketing investment in channels such as partnership and influencers tends to be more resilient -- people are looking towards and leaning on those they already trust. While brand partnerships are not something that are set up overnight, they are something that can be set up faster than you think if you approach it in the right way.
In this ebook we'll show you:
How to set up brand partnerships quickly and effectively
Ways brand partnerships can increase customer acquisition in challenging times
The best approaches to inspire and persuade new customers
Eight strategies to get started quickly
Much more!
Download this ebook today to get started with brand parnterships.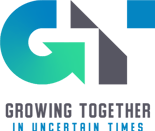 This ebook is part of the Growing Together in Uncertain Times content series, designed to help you solve problems now, and form a foundation for a bright future.