One of the most important things you can do in challenging times is to have a focused strategy and tactical plan for partner engagement.
In challenging times, taking a proactive approach to partner relationships is more important than ever. Partners will long remember the brands that took the time and made the effort to ensure that their programs were mutually beneficial.
In this ebook we'll show you:
Why a methodical and strategic approach is best
How to get better results now and better performance in the future
Strategies to segment your partners
How to create a partner-specific communication plan
Much more!
Download this ebook today to discover the strongest ways to keep your partners engaged during challenging times.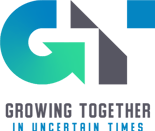 This ebook is part of the Growing Together in Uncertain Times content series, designed to help you solve problems now, and form a foundation for a bright future.