Will these uncertain times have long-term effects on ecommerce and retail?
The recent situation has driven dramatic changes in many aspects of life. As safety strategies like isolating in place and social distancing became widespread, there were significant changes to the way people shop and buy things. For some retailers that fall into the "non-essential" categories, this has meant shuttered brick and mortar locations and growing emphasis on online buying. For other retailers, stores remain open but online ordering and click-and-collect have become much more common.
In this ebook we'll discuss six predictions around:
The long-term growth of ecommerce
The change in customer loyalty
How ecommerce experience expectations will grow
Why store condition will matter more
Why social responsibility will become a more important factor
How partnership's role will evolve
Much more!
Download this ebook today to discover predictions, strategies and actions retailers can take amid the COVID-19 pandemic.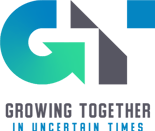 This ebook is part of the Growing Together in Uncertain Times content series, designed to help you solve problems now, and form a foundation for a bright future.