How can partnerships provide benefits and support to the marketing mix to increase growth?
Partnership already has exceptional credentials as an area for investment. Its advantages in uncertain times are well recognized. Partnership consistently demonstrates outstanding ROI. What's more, as this channel generally utilizes a CPA or pay-for-performance model, you can set ROAS before you begin a program. That's something other channels simply cannot promise and is very helpful in ensuring that you remain within strict budget parameters. In a time where a lot of organizations are tightening their spending, this is paramount.
In this ebook we'll show you:
How partner marketing can enhance your SEO
Why there's value in affiliate data
How to future-proof by aligning your affiliate and mobile strategies
Why you should treat your influencers as partners
Much more!
Download this ebook today to discover strategies to create marketing synergies within your business.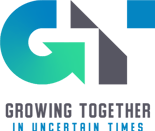 This ebook is part of the Growing Together in Uncertain Times content series, designed to help you solve problems now, and form a foundation for a bright future.