As the affiliate industry adjusts, it's important for partners to do all they can to maximize their revenue and the value they bring to brands.
We all face new business challenges and uncertainties in these times. Of course, the most important thing all of us can do is to take the recommended steps for protecting our families, ourselves and our teams. As your partnership business faces these new realities, there are four key ways you can respond as a partner.
In this ebook we'll show you:
Simple strategies you can employ to boost revenue
How to communicate frequently and with a purpose
Ways to make the most from your data
Tips to join new programs and stay progressive
Much more!
Download this ebook today to discover four key ways to respond during uncertain times.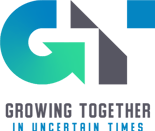 This ebook is part of the Growing Together in Uncertain Times content series, designed to help you solve problems now, and form a foundation for a bright future.