In today's uncertain business environment, each of us faces challenges and opportunities as we develop strategies and plans to drive revenue.
While the nature of the challenges posed by a global pandemic are unique, we all know that the only certainty is change. We are constantly facing new challenges and opportunities and must adapt to them to ensure our brands and businesses stay strong and grow.
In this ebook we'll show you:
Why partnership is right for these uncertain times
How to get the best possible results from the channel
Ways to easily adapt your program to changing needs
Much more!
Download this ebook today to discover why partnership is right for these uncertain times.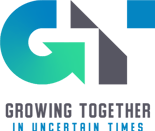 This ebook is part of the Growing Together in Uncertain Times content series, designed to help you solve problems now, and form a foundation for a bright future.