How can retail brands remain proactive and focus on strategies to help drive returns both now and in the future?
The global economy, and particularly the retail industry, is currently facing significant challenges. Almost overnight, many brick-and-mortar brands have had to swiftly adopt a more extensive online strategy in order to maintain sales.
It's time to be creative, leverage the opportunities that do arise, and respond effectively to the temporarily changing demand we are seeing across many product categories. It's crucial for brands to remain proactive and focus on strategies that will help drive returns in the immediate as well as pave way for what's to come.
This Ebook will show you:
How to align your commission strategy with your KPIs
Ways to avoid unnecessary program costs
Why you should avoid restrictive affiliate policies
How to get creative like the DTC brands do
Much more!
Download this Ebook today to revamp your retail strategies during these uncertain times.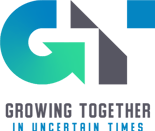 This Ebook is part of the Growing Together in Uncertain Times content series, designed to help you solve problems now, and form a foundation for a bright future.